The Right First-Time Delivery Platform™
Successful delivery and fulfillment operations hinge on speed, impeccable execution, uncompromising first-attempt delivery, and superior experiences.
Applicat's last mile delivery platform at your service.
Tying your entire delivery ecosystem together in a single platform
While Applicat helps you manage, execute, and improve all aspects of your delivery operations, it also seamlessly threads your internal and external supply chain tapestry together. Customers, drivers, facilities, inventory, and digital resources, our platform gives you full control over the entire scope of your last mile activities and ensures that everything moves efficiently in perfect harmony.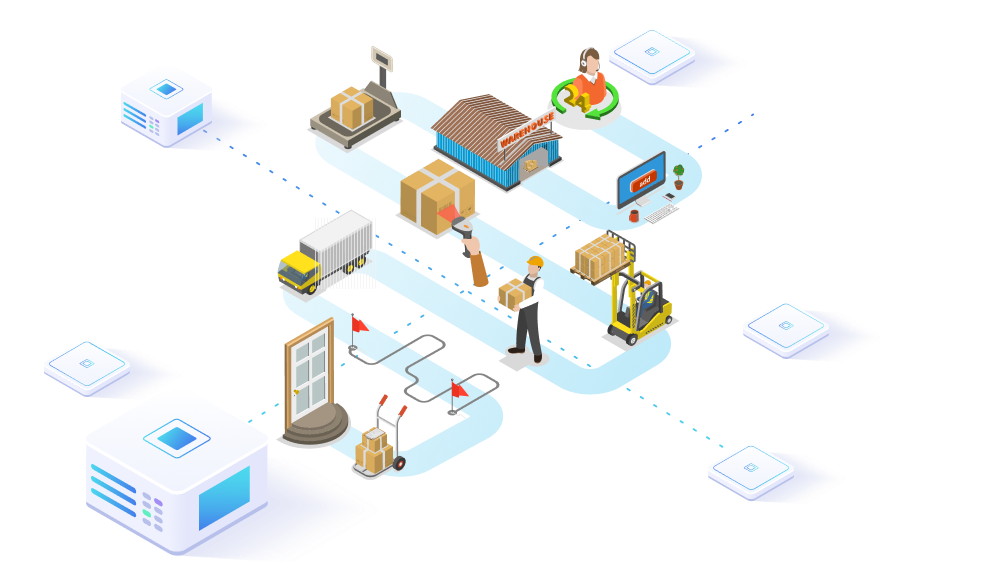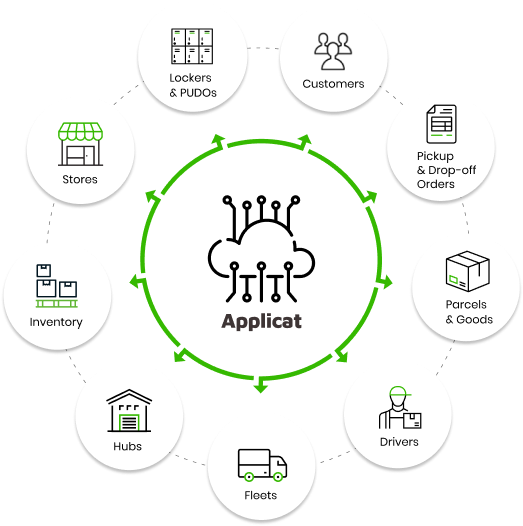 Elevating your operations to cloud nine
We know big data, your big data. We know how to use this data to connect your entire supply chain and we know that this isn't enough. Through deep processing of raw, often stale data, we get the most out of it, extracting valuable intelligence to help you achieve peak delivery performance.

On this premise, we have structured our offering around nine pillars that uphold our AI-based SaaS technology, providing a holistic foundation for your logistical operations and transforming delivery into your most significant competitive advantage.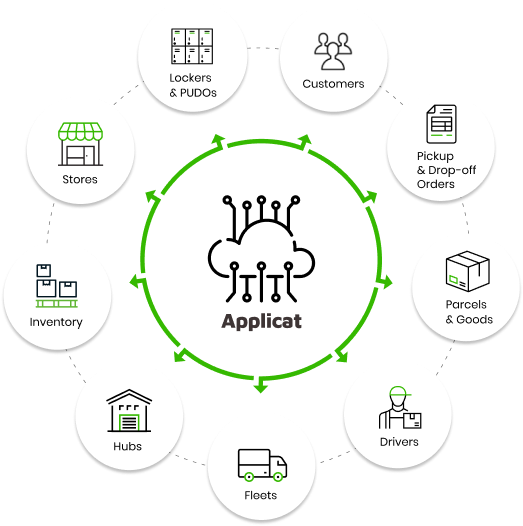 The Applicat edge for delivery excellence

Right-First-Time-AI™ – Real-world routing for absolute doorstep accuracy.

End-to-end visibility of your delivery operations across your entire supply chain.

Operate efficiently, adjust on a dime, and perform to a tee with actionable analytics and automated alerts.

100% transparency. Provide your customers with the ultimate, anxiety-free experience.
Technological innovation in the service of delivery perfection
Applicat's state-of-the-art technology is the mortar that holds the nine pillars together, that unifies your last mile delivery operations under a single, high-performance roof.

Beginning with our Right-First-Time AI™, that learns the way you work and generates optimal, actionable insights, and through to 100% mobile readiness, powerful security, and chameleon-like adaptability, Applicat technology is the basis for smooth running delivery, at scale, for deep and granular visibility into your operations, and for providing outstanding customer experiences.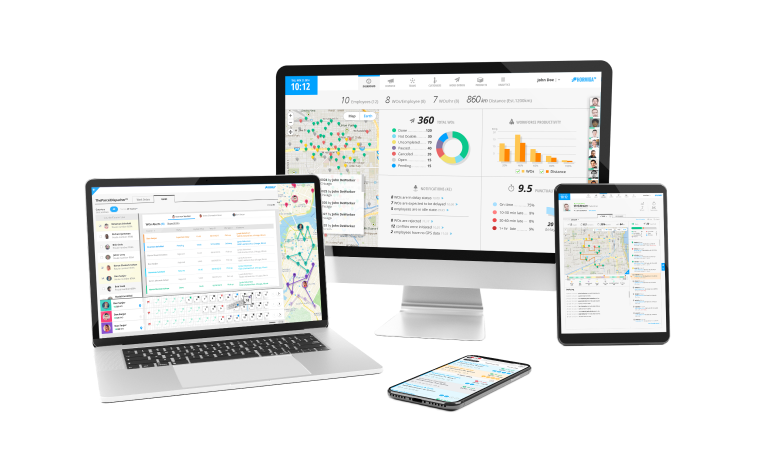 Learn more about the Applicat edge