Glass-like Operational Visibility
See the forest, the trees and every mission, truck, and package in-between.
Your delivery operations never looked so good.
True-life numbers, insightful analytics, and granular operational visibility offer clarity from the organizational and regional perspectives to the route, driver, and even single parcel level. Applicat provides 360° down to atomic views of your delivery operations, giving you total control and prophetic insight, the basis for determining the best course of action.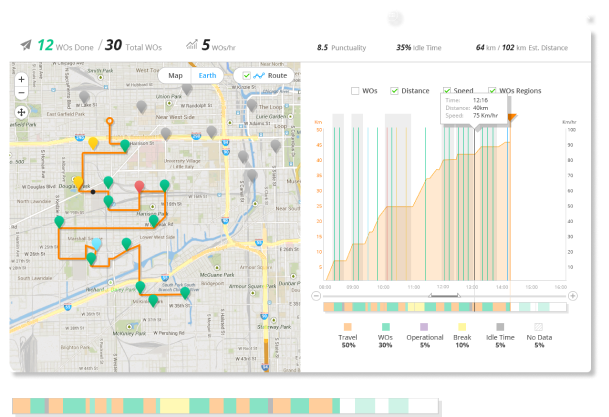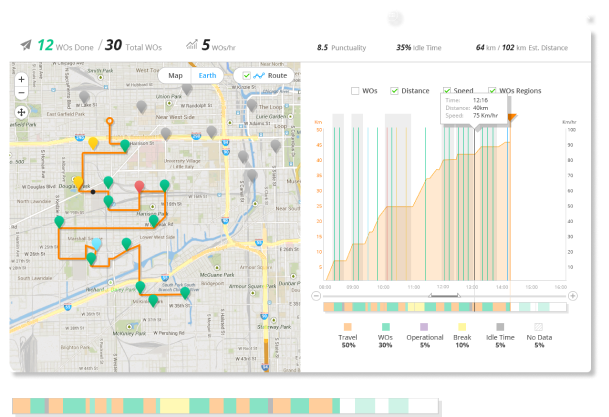 Measure Everything, Evaluate Anything
Applicat is a total delivery logistics platform, meaning our goal is not only to help you manage your operations, but to improve them. We make this possible by measuring multiple consequential parameters that impact the performance of each entity in your delivery ecosystem and by generating in-depth analyses that clearly and accurately depict behaviors and patterns.
Just Follow the Map
Applicat's route and area maps aren't just interactive, they're alive, revealing everything that's happening with your regions, drivers and parcels at any time, past or present and letting you drill down to the information behind the map, including current driver loads, actual vs. planned routes, where unsuccessful missions were reported, a detailed view of package journeys and delivery statuses.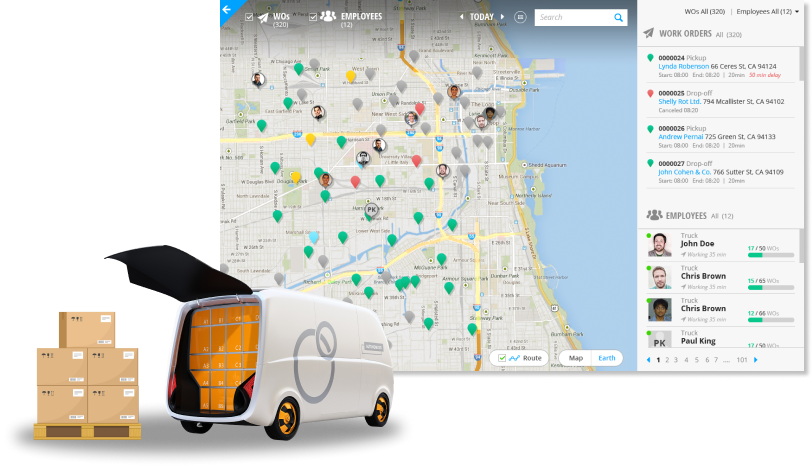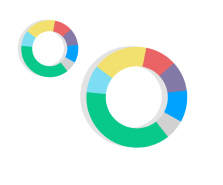 Proactive and Reactive Monitoring

For every action, there is an equal and opposite reaction

Newton's 3rd Law
Applicat gives you the visibility to act and react to keep your delivery operations running in lockstep. With full-featured, comprehensive monitoring, you'll have a clear window onto your entire delivery workings, keep abreast of your team's performance, and be able to initiate actions straight from the app. Further yet, you'll receive ongoing performance alerts so you can quickly uncover what's slowing you down and take appropriate action to rescue a delivery from failure, to avoid incorrect reporting and, in general, to align your operations with your own best practices.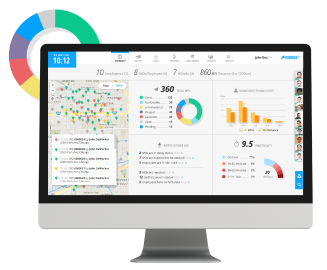 All the moving parts form a complete picture
Applicat's unique view, that is both big picture and highly granular, gives a new measure of understanding of the effectiveness and efficiency of your delivery processes, including:
How your different teams and regions compare, and what they're doing better or worse.
How quickly packages are moving across your last mile and whether they are being delivered on first attempts.
Tracing your packages to see if there are any pitfalls in the delivery process.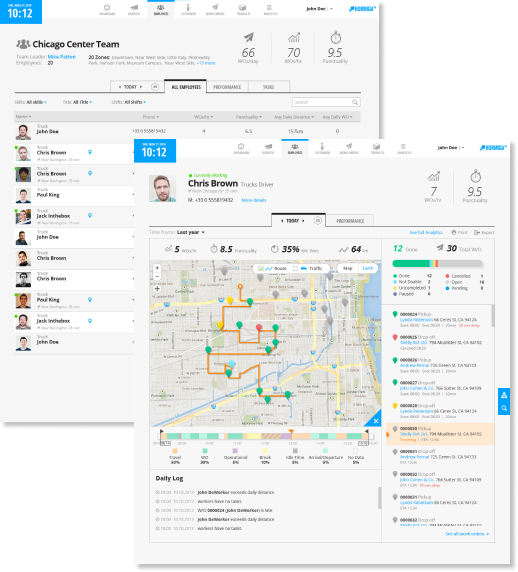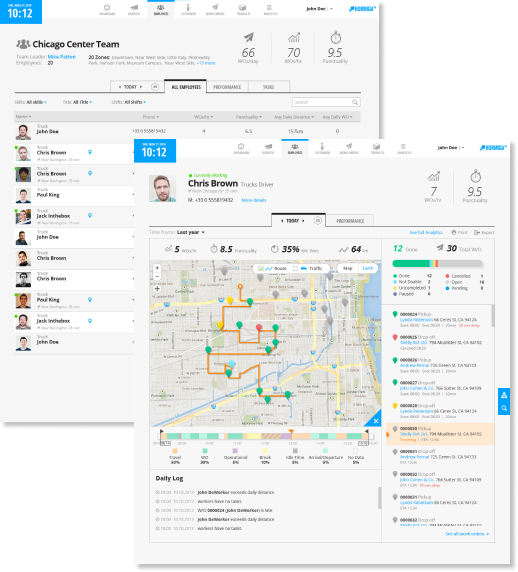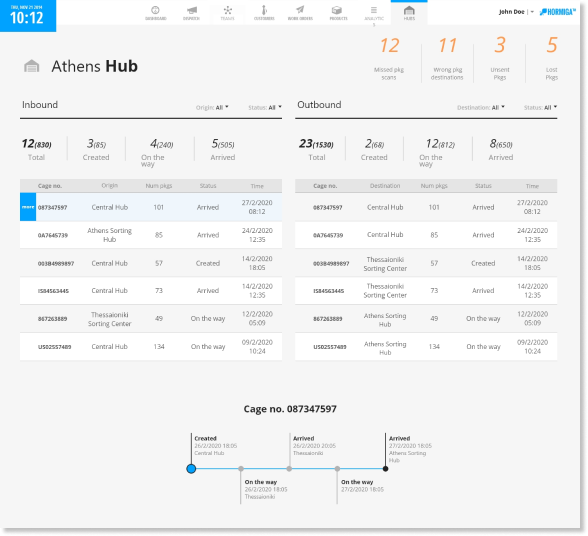 Last mile visibility
is only the beginning
It might not be possible to see past the last mile, but Applicat's operational visibility also looks deep into your first-mile, monitoring your operations on multiple levels. Up high, see the flow of packages in and out of your hubs, manage your stores, and track and trace lost packages, or drill down to the cage-level, including timelines, parcels within each cage, and more.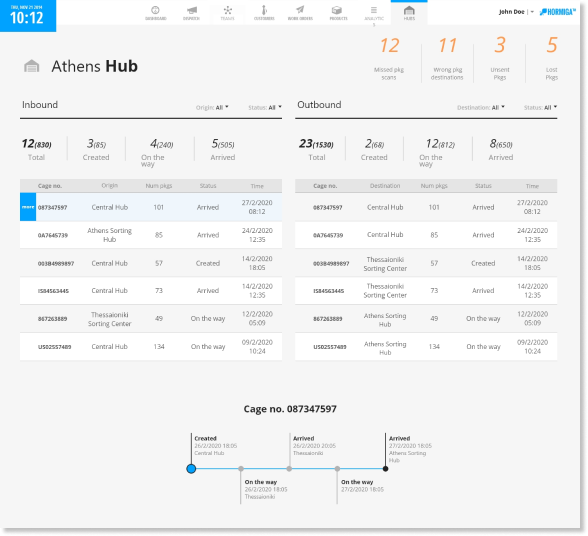 Learn more about the Applicat edge